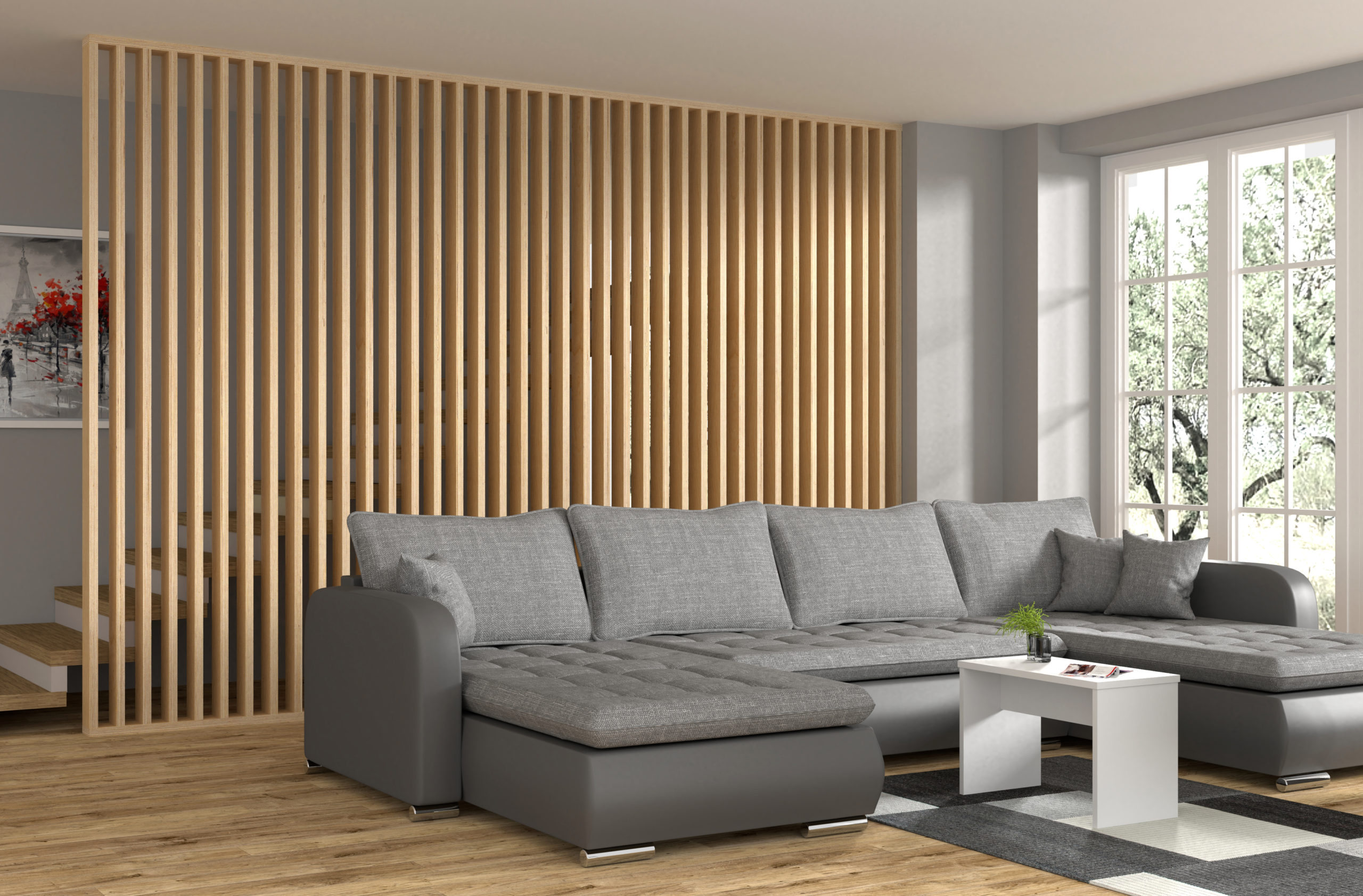 The Edge collection allows you to create a modern look in a room using a natural material: wood. Geometric motifs are currently very fashionable and can be used both in the home and in restaurants, offices, and shops. The basic collection includes four formats to choose from: lath, hexagon, triangle, and rhombus. Depending on the concept, they can be combined with each other or, upon request, we are able to make any shape.
Creative solution
Its undoubted advantage is the ability to create any form on the wall. The main feature is that the forms can be joined together to create larger sets but they also look great with spacing between them. This will give the same product a whole new look. The Edge collection is an unusual proposition that is sure to draw attention to itself.
In harmony with nature

If you are concerned about our environment…that's a very good thing! Our company does absolutely everything to be zero waste. Woodchips from plywood processing and the bark are given a second life, becoming fully utilised raw material; and this is only a small fraction of our ecological activities.
In addition to the basic Edge collection, we also make countertops, stairs, and stair risers. We approach each order individually. We can also make custom shapes and sizes upon request.

63-400 Ostrów Wielkopolski
ul. Reymonta 35
Sales department
tel.: +48 (62) 735 53 09